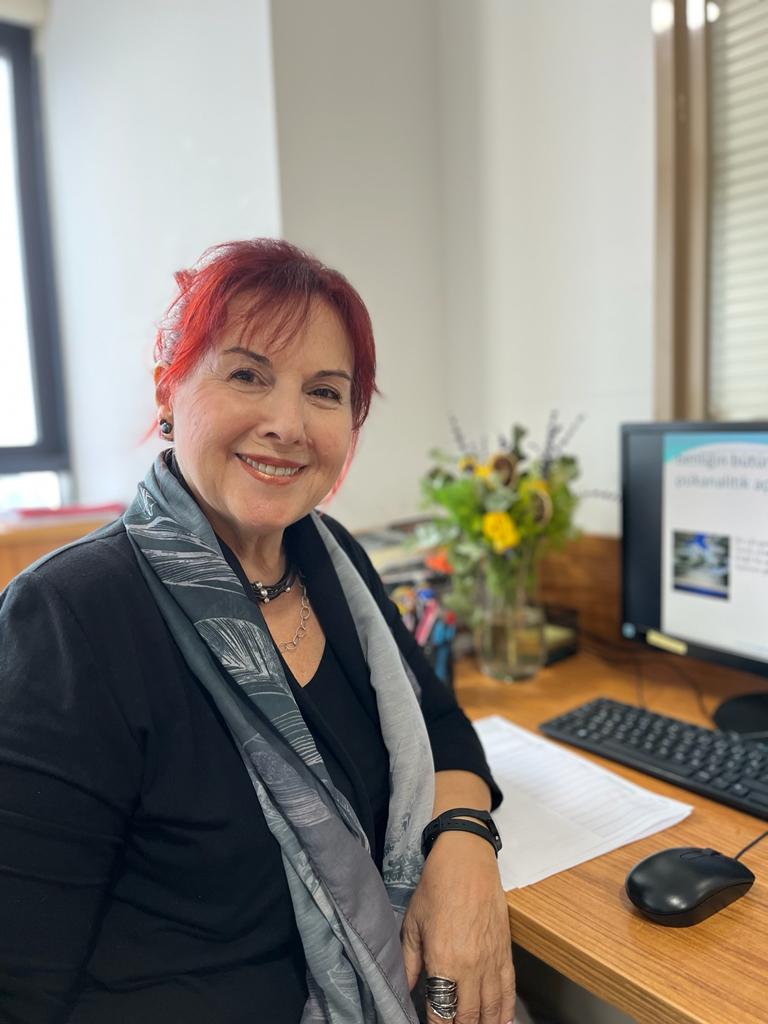 FOUNDER
Dr. Hatice Nevin Eracar
---
Clinical Psycholohist / Psychotherapist Educator
She received her BA from Istanbul University, Department of Psychology, and her PhD from Istanbul University, Institute of Medical Sciences. She works as a clinical psychologist-psychotherapist and supervisor at the Aura Psychotherapy Art Treatment and Education Center, which she is the founder of.
Currently, T.R.: Istanbul Yeni Yüzyıl University Psychology Department faculty member, department chair, Dr. Chairman of Abdülkadir Uzbek Psychodrama Associations Federation, Continuing Education Center. She continues to serve as the president of the Art Therapy and Creativity Association and teaches various courses in related programs.
She is a member of Turkish Psychologists Association, Istanbul Psychodrama Association, Psychoanalysis Education Research and Development Association.
Professional interests; psychoanalysis, psychoanalytic psychotherapy, psychodrama/sociodrama and group psychotherapies, the use of art in curative-protective-preventive mental health studies, autism, pssssychotic disorders, stigmatization in mental health, discrimination and social awareness.
---
Contact: